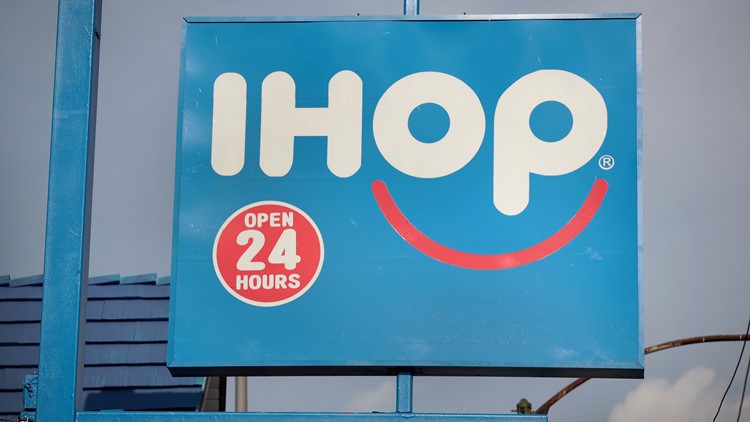 IHOP, which recently changed its iconic name to IHOb, has revealed what the new consonant stands for: "burgers".
In response, the Wendy's Twitter account burned IHOP so hard its burgers will probably be inedible for a while, and Waffle House subtweeted the name change with a passive aggressive quote from Bruce Lee. Yep, it's no longer International House of Pancakes.
In the latest Wendy's tweet to go viral, the fast-food chain burned the International House of Pancakes after the breakfast joint rebranded itself to the International House of Burgers on Monday. The company will test the waters with a change that had us all asking, what does the "B "stand for?"
Though it remains to be seen if the new moniker is here to stay, several celebrities and other restaurants took to Twitter to share their hilarious reactions to the new name.
IHOP's specialty is pancakes, we value IHOP as a place to get pancakes, and we shouldn't forget that IHOP is a place for pancakes. It worked. "The vast majority of people were having fun with the name change and were trying to solve the riddle", he said.
Net neutrality repeal takes effect, but the fight is far from over
State governments are also taking action with more than half of the states exploring their own Net Neutrality legislation. Republican FCC Chairman Ajit Pai has accused Democrats of "scare tactics" in their opposition to net neutrality repeal .
The b is for burgers, something that many people guessed would be the meaning of the temporary name change.
Those seven burgers are the Big Brunch, Cowboy BBQ, Jalapeño Kick, Mushroom & Swiss, the Classic, the Classic with Bacon and the Mega Monster. Speaking with CNN, President of IHOP Darren Rebelez stated, "We are definitely going to be IHOP". "We've pancaked pancakes for 60 years now so it's the flawless time to start burgerin' burgers". To add to this, they will also add a bunch of new burgers to their menu to help beef up that reputation.
But Rebelez said the vast majority of the almost 1,800 other locations will still go by IHOP.
"@IHOb so are you still going to have pancakes and breakfast???"