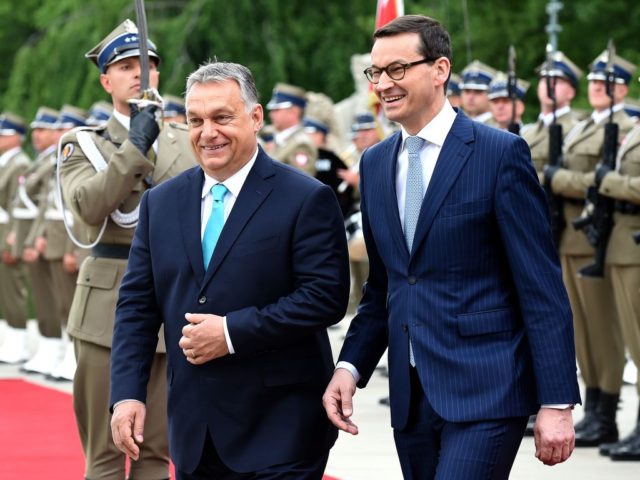 Prime Minister Viktor Orban has repeatedly spoken out against the detrimental agendas of Soros' foundation and other NGOs, accusing the billionaire of meddling in Hungary's internal political affairs by funding opposition groups.
When news of the Open Society Foundations' possible departure from Hungary broke in April, Orban said: "You might understand if I don't cry my eyes out".
"Faced with an increasingly repressive political and legal environment in Hungary, the Open Society Foundations are moving their Budapest-based global operations and staff to the German capital, Berlin", the group said in a statement.
Open Society Foundations, the George Soros backed organization that has helped create the economic migrant crisis in Europe, is leaving the Central European nation of Hungary, declaring it can not "protect its employees from government". The law was termed the "Stop Soros" bill.
George Soros's Open Society Foundations, one of the world's biggest financiers of non-governmental organizations, will leave Budapest in response to a crackdown by Hungary's government that has become a focal point in a clash of democratic values in Europe.
Soros has remarked that the Hungarian government was attempting to slander him by pushing "distortions and lies".
Hamas leader heads to Cairo ahead of Gaza protests
Gaza's ruling Hamas movement urged tens of thousands of people to join Monday's protest to coincide with the embassy opening. Fifty-four Palestinians have been killed by Israeli fire since mass protests broke out along the border on March 30.
Patrick Gaspard, the president of the Open Society Foundations, lashed out at Budapest, saying it has "denigrated and misrepresented our work", while repressing civil society "for the sake of political gain".
The OSF said the campaign had "invoked anti-Semitic imagery from World War Two", a charge denied by the government.
The OSF is active in 100 countries and for more than 25 years it has channelled more than €27bn in the promotion of human rights and democracy in Eastern Europe.
The CEU - which plans to open a satellite campus in Vienna - has agreed a deal with a U.S. college to meet new conditions imposed by Hungary, but the government is yet to approve the agreement. The Central European University, a graduate school started by US billionaire George Soros, said yesterday it would stay in Hungary's capital despite a decision by its founder's foundation to leave.
Opposition and rights groups have long said that a departure of the OSF would mark a milestone in a slide towards authoritarian rule in Hungary and go against the principles of the European Union - a charge dismissed by the government.
Central European University in Budapest, another institution that was founded and funded by Soros, remains in a state of limbo.