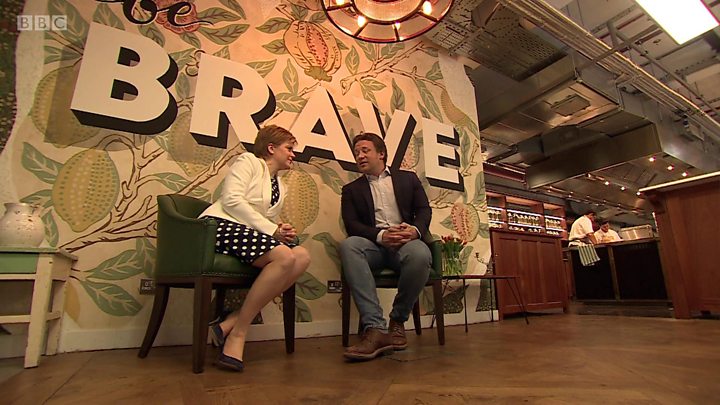 The Scottish parliament on Tuesday refused to give its consent to Britain's key Brexit legislation - European Union (EU) Withdrawal Bill.
SNP, Labour, Green and Liberal Democrat MSPs all voted against consent, with only the Scottish Conservatives arguing the changes that have already been made to the Bill go far enough to protect devolution.
The vote meant SNP leader Nicola Sturgeon's move to oppose proposals on post-Brexit power-sharing was passed by the Scottish parliament, which fears May's current proposals would restrict its powers.
United Kingdom ministers are likely to continue their negotiations with their Scottish counterparts and hope to come up with a deal and put the vote to MSPs again.
The SNP MP warned Mrs May not to "veto the democratic wishes of the Scottish Parliament" and claimed "the Conservatives are isolated and out of touch with the people of Scotland". This is absolutely unprecedented.
It would be the first time the UK Government has ignored the will of the Scottish Parliament when legislating on devolved matters since its creation in 1999.
Pennsylvania Primary Results Weigh Heavy on Future of House
The odd Pennsylvania primary Tuesday could turn out weak or wounded candidates in the general election, according to Politico . Brad Ashford fighting for his old seat and Kara Eastman, a children's nonprofit administrator, running to Ashford's left.
She added: "What the bill does is set out a mechanism that respects devolution and lets us maintain the integrity of our own common market as we work out the long-terms solutions". SNP member of the Scottish parliament (MSP) Christina McKelvie said on Tuesday that clause 11 would allow Ms May's government to start dismantling the devolution framework on which the Scottish parliament is based.
"But we would appeal to Scottish Labour and Scottish Liberal Democrat MSPs to think hard before siding with the nationalists". The Scottish Government has said it can't accept it without amendments.
Mundell said the focal point of the dispute was highly technical: "There did seem to be a fundamental misunderstanding among numerous MSPs [about] what this bill is about".
The dispute centers on who will have control of powers now residing in Brussels, such as over farming and fisheries, once Britain leaves the EU.
Speaking on TalkRadio, Mr Jenkin said: "There's something of a manufactured row here that, of course, the powers that we are talking about were held by the European Union and were never held by the Scottish Parliament".
The row centres on a set of powers which are technically devolved to the Scottish Parliament, but which are now decided at Brussels to ensure rules and regulations are the same across the EU. But Westminster has identified 24 areas, including agriculture, fisheries and public procurement, where it wants to temporarily retain powers to ensure an orderly withdrawal from the EU.