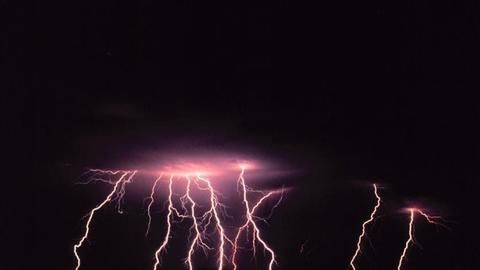 Coastal Andhra Pradesh, Tamil Nadu, Puducherry, Karnataka and Kerala have also been warned of strong winds, along with several other regions.
This follows a dust storm that hit Delhi-NCR area in the early hours of Wednesday, killing one, injuring over a dozen and felling at least 59 trees.
According to the warning bulletin for Thursday, "Thunderstorm accompanied with gusty winds (with speed 50-70 kms) very likely at isolated places over Jammu & Kashmir, Himachal Pradesh, Uttarakhand, Punjab, Haryana, Chandigarh, Delhi and Uttar Pradesh".
The storm also affected electricity supply in national capital, in a statement power distributor BSES said, "The restoration may take longer than usual as safety is of paramount importance".
Soros foundation quits Hungary to escape 'unprecedented' tactics
Central European University in Budapest , another institution that was founded and funded by Soros, remains in a state of limbo. The OSF said the campaign had "invoked anti-Semitic imagery from World War Two", a charge denied by the government.
Strong winds, accompanied by dust and light rain brought a sudden decline in the temperatures. This comes after the deadly storm on 13-14 May that claimed over 80 lives across five states in the country.
They are also advised to stay away from electric poles and trees during the storm, as it is likely that they will be hit by lightening or, there is high possibility of trees being torn from the ground.
On Monday, flight operations at Delhi's Indira Gandhi International Airport were put on hold. Indian Railways function was disrupted as train movement on the section between the Hazrat Nizamuddin and Palwal stations halted due to tree felling. The dust storms and thunderstorms caused destruction in Uttar Pradesh, Andhra Pradesh, West Bengal and New Delhi, that saw 40 people killed, leaving over a trail of destruction.