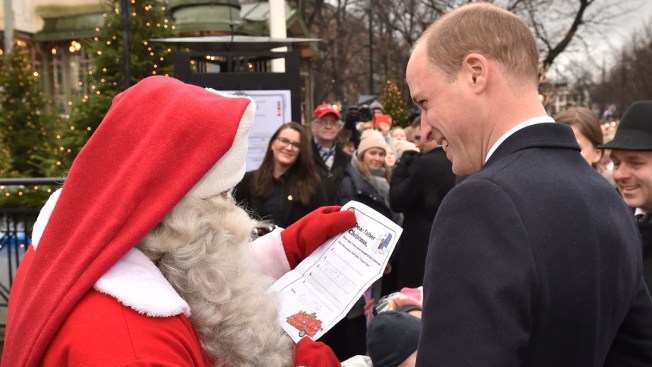 Signing the letter "Love, George" with some seriously adorable 4-year-old penmanship, it's hard to imagine anyone saying no to the little guy. "The Duke then handed over a letter written from Prince George to Father Christmas #RoyalVisitFinland #Finland100".
A police auto? Yes, the little royal is obsessed with all things transportation-related, especially helicopters (construction, too-Prince William has said that his son was "very envious" after he found out his dad drove a digger).
Britain's Prince William has delivered a letter from his son, four-year-old Prince George, asking Father Christmas for a police vehicle during a visit to Finland.
In a letter filled out by the four-year-old, George had circled the option "nice" when it asked what type of boy he'd been this year.
"I've seen you and I had to give you this letter", Prince William reportedly told Santa, according to People magazine.
First Lady Melania Trump unveils Christmas decorations at the White House
Trump invited a group of children from a Washington area military base to help her add more holiday cheer to the White House . The first lady's communications director, Stephanie Grisham , ripped the article as "false" in a written statement on Monday.
William laughed and added: "He hasn't written down many requests, so I think one request is probably ok".
He earlier took a tour of a virtual cockpit as he met tech start-ups at a global festival in the capital.
"The Duke of Cambridge meets Father Christmas in Esplanade Park in Helskini", the palace wrote.
William is making his first official visit to the Nordic nation which is celebrating the 100th anniversary of its independence with a year-long series of events.
"And for me personally I hope it means he stays out of my fridge, it will stop him scrounging off all my food, he's done over the last few years".